We are passionate about our team
We are a team with commitment and passion, guided by our values and united with a common purpose.
Having a presence in 6 countries with an average of more than 3,000 employees allows us to generate opportunities to connect talent and fulfill our mission of making the world more humane by connecting people's lives.
Discover how we connect talent
Digitization and automation are making everything happen at breakneck speed, which is why it is time to promote continuous learning and new, more agile and flexible ways of working. You can be part of innovative and challenging projects where we connect your talent with ours to do incredible things.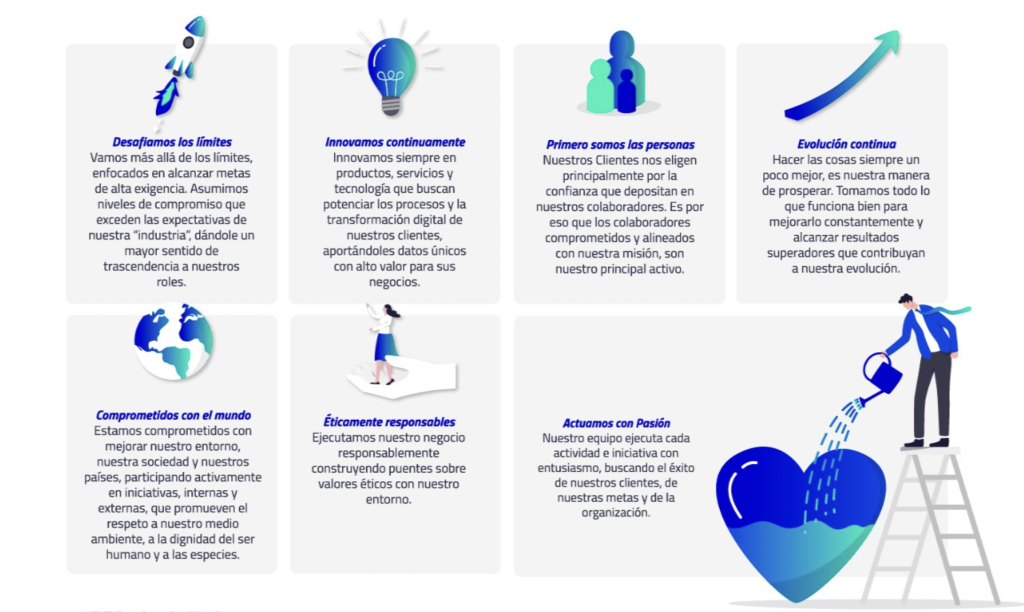 We believe that every encounter is important. It is an opportunity to gain confidence, succeed in business, and change lives. The way to make interactions meaningful is by caring about how people feel. This means having understanding, new ideas and enthusiasm to find solutions, and being ready to help. We also know that reaching our goals is just the beginning of the job.
We are looking for brave people who always give their best. People who believe in listening, understanding and interacting in a new way. People who believe in others. If you're up for a challenge, we're up for you!
Stay up to date on digital transformation trends