Skytel Paraguay achieved COPC GMD 6.2 certification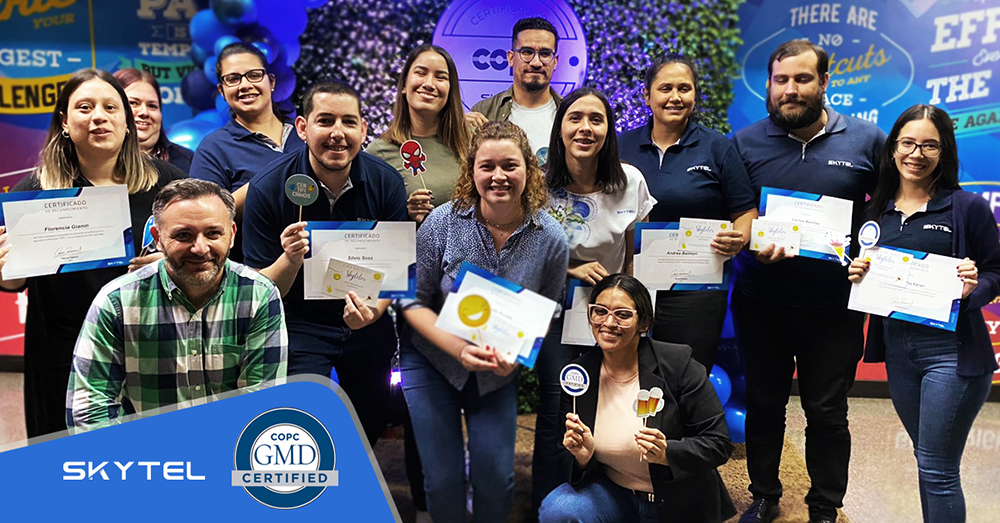 > First Contact Center in Paraguay to achieve Certification
SkyTel Paraguay obtained the COPC GMD 6.2 certification for SkyMed in patient care telephone services, shift assignment, rescheduling back office and concierge, and for the SkyPro services unit in customer service telephone services, sales and collections.
COPC® certifications grant the best global management practices, consistent processes and performance metrics in order to sustain continuous improvement. GMD lays the foundation for results-focused management and makes it easier for companies to move quickly towards improving operational performance. Its implementation involves all levels of the Operation and support areas (Workforce, Quality and Human Resources).
We are proud to be the first Contact Center in the country to obtain this certification, which means recognition of the level of quality that we maintain in our services , as well as the professionalism and human quality that we print in all our processes.
At SkyTel we continue to bet on leading each of our sites to achieve the greatest excellence to provide global quality standards to our customers and continue offering added value in each of the countries where we have operations.
Thanks to the effort of each SkyTeler to provide a higher level of commitment, allowing us to achieve a new milestone in the history of our company.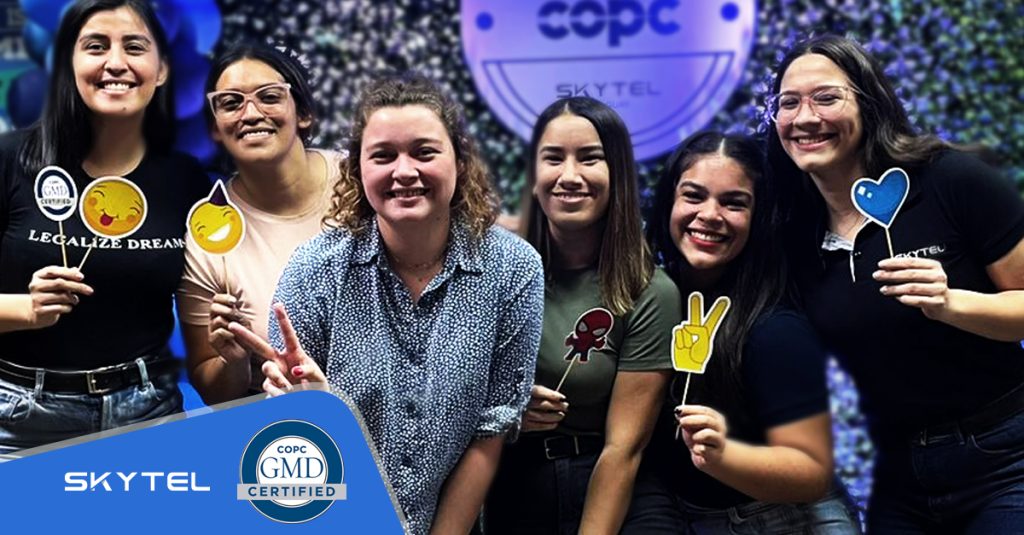 An achievement of all, is celebrated among all. Let's go for more!

---