How to improve the communication of your health institution thinking about the patient?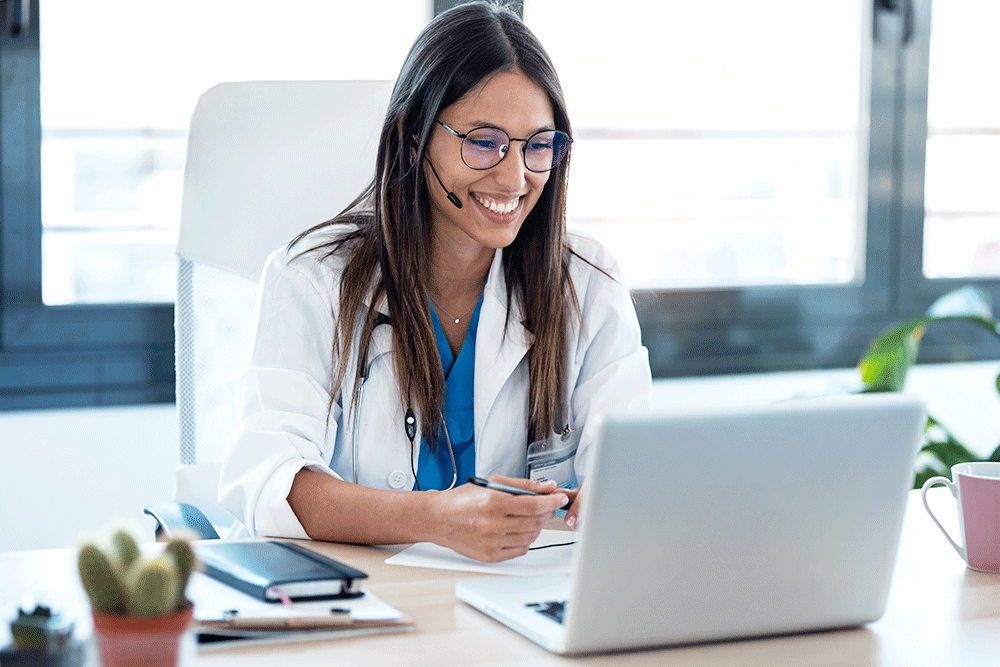 Expand your medical care through Digital Transformation

Communication with your patients is a fundamental part of guaranteeing a great experience and Digital Transformation can do a lot to make it effective.
Digital Transformation is already an obligatory stop for the world of health. Today, patients have begun to take responsibility for their well-being, redirecting their medical needs to solutions that can be provided from home, and taking into account variables that they may not have considered before. Institutions and health centers must be aware of these changes.
In this sense, the health sector was adapting in the ways of providing medical care. This time, we want to recommend 3 key actions to optimize communication with your patients through Digital Transformation that will help you increase your effectiveness and quality of service:
Adjust medical care to the profile of your patient
Offer a patient experience in every journey of their health care and transition of coverage
Strike the ideal balance between in-person and virtual healthcare solutions
1 > Adjust medical care to the profile of your patient
It is not the same to be the number of a form to be attended by name and that whoever attends me has knowledge of my health history. Personalized medical attention is about the accumulated knowledge of a patient's journey under our health coverage: their consultations, their check-ups, treatments and supplies of medicines and other well-being resources. Integrating the journey of each patient and sharing it in each consultation is key so that patients and associates feel more like people who are under the care of our institution or health center and less like customers who only contract a service.
2 > Offer a patient experience in each journey of their health care and transition of coverage
The pandemic brought with it reconsiderations about health and how much each person invests in their coverage. Possibilities range from considering having private health insurance to transitioning or perhaps reconsidering your current coverage due to changes in the particular economy. Either way, from our health institutions or as medical service providers, we can help and guide patients and associates to make these decisions and offer accompaniment in the transition.
The clearer and more precise the information we provide to the people who consult us, the more chances we will have of being chosen for a new service or giving continuity when making the decision. Satisfaction in the shopping experience, the easy comparison between plans and services, as well as the transparency of the costs involved are variables that determine the final decision.
3 > Strike the ideal balance between in-person and virtual healthcare solutions
For us, Digital Transformation is the backbone of the services we offer. In this blog, we have mentioned several times the advantage of implementing technology to the processes of your institution or health center and for that, digital communication is key. It is an essential part of adapting to the current context, finding the ideal balance between digital and face-to-face patient care. This implies having a clear understanding of the needs of our patients and associates in order to focus the digital adaptation that we are implementing on these requirements without neglecting the in-person care that may be requested.
We are facing a moment that presents a unique opportunity for the field of health. It is about being able to amplify and enhance the scope of its services and to be able to provide comprehensive and close medical care to its patients and associates.
At SkyMed we specialize in applying technology and methodology so that you can implement any or all of these recommendations. Interested? Leave us your information here to coordinate an assessment with our specialists.
Remember that to learn more and stay up-to-date with news from the world of technology and business, you can subscribe to our newsletter by clicking here .
---